Why work at Zencoder?
Work on interesting problems
Customers love us
Work on tools that you would use anyway as a developer
Good people
Good culture
Perks
Salary and full benefits
Stock options in a growing startup
Catered lunches every day
Aeron chair and Mac setup of your choice
Commuter benefits
Relocation help to the Bay Area
What we look for
For technical positions
Smart people. We're working on harder-than-average problems.
Real software engineers. You get excited about things like functional programming, algorithms, systems programming, and hard problems.
Tenacity. If you don't know how to do something, you figure it out.
Flexibility. You're comfortable with more than one software stack. (Not just simple Rails web applications.)
Self-direction. You work hard because you enjoy building good software, not because someone is looking over your shoulder.
For everyone
Ambition to make things awesome, not just good enough
Excitement about Zencoder and what we're building
Positive attitude and desire to work with great people
Open Zencoder Positions
Other Brightcove Positions in San Francisco

San Francisco, CA, United States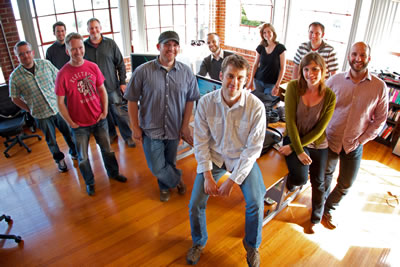 Zencoder HQ (Summer 2011) — SoMa, San Francisco